Ecoin Finance was created on May 15, 2021 by founder and developer Ronaldo Guedes, always focusing on innovation and technological and human development, so that ordinary people can make big dreams come true.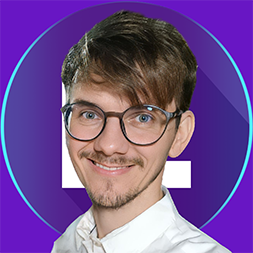 Ronaldo Guedes
CEO & Founder
The DEV Ronaldo has always been an early adopter of technology, when the opportunity to enter the cryptocurrency market arose, he immediately noticed the difficulty people had with cryptocurrency transactions and because of that, the idea arose to develop a project that brings this ease to the world, aiming at the future of electronic currencies.
MISSION:
Allow ordinary people the accessibility of using cryptocurrency as a form of payment in any commercial establishment in the world.
VISION:
Providing people with quality and high-tech products aimed at innovation and accessibility in the futuristic world of digital currencies.
VALUES:
Ethic;
Transparency;
Respect;      
Innovation;
Confidence; and
Commitment to holders, partners and technology.